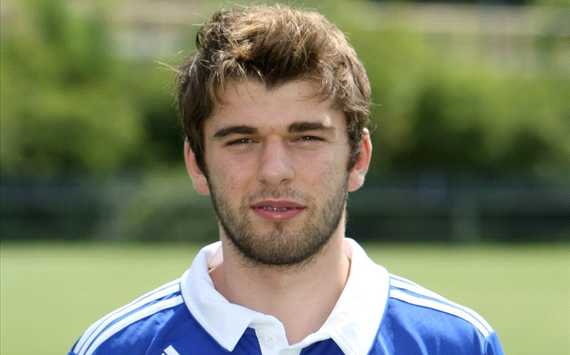 Georgian talented and creative offensive midfielder Levan Kenia signed a contract with Fortuna Düsseldorf.
One of the most talented Georgian players of the new generation, Levan Kenia, has signed a contract with the German club Fortuna Düsseldorf. Kenia, who was part of the group of players with economical issues in Karpaty Lviv, was transferred after the review of the first denied offer made by Fortuna to the Ukrainian club.
At his beginning Levan Kenia was considered top star of Georgian football and one of the most inspiring rising star in Europe, very soon after his appearance with the National Team of Georgia, in which he made his debut when he was only 17 years old, was transferred to Schalke 04. In three years staying in Germany he couldn't manage to achieve many things due to serious injuries that affected directly his career.
After his recovery, Levan Kenia was completely out of form, despite that Karpaty Lviv made a 300.000 Euros offer to Schalke and started to receive the services of the talented creative player. Soon Kenia was considerate leader of the team and started to impress the football media once again.
At the end of the season Karpaty Lviv had to deal with economical issues and offered change of conditions to most part of the players, some of them refused to continue with the new conditions. Between these players was Levan Kenia.
The German team showed the interest on the Georgian midfielder at the beginning of June, but Karpaty Lviv rejected the first offer of 250.000 Euros. At the end, Fortuna accepted to raise the price and the deal culminated on 300.000 Euros.
Levan Kenia was already presented in the official website of the team.
About Fortuna Düsseldorf, is a team founded in 1895 with an interesting tradition in German football. In the last season they were relegated from the Bundesliga, they finished on the 17th position of the main table.
The team's stadium is the majestic Espirit Arena which holds 54.600 people. The team itself has many aspirations and they will struggle the next season 2013-2014 in the 2. Bundesliga to return to the league they belong.