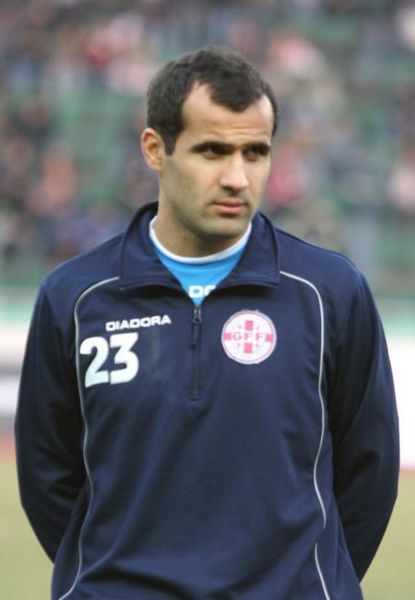 Experimented Georgian defender signed a 2 years contract with Inter Baku.
Georgian 32 years old defender signed a 2 years contract with the Azeri club Inter Baku PIK. The club, coached by Georgian Kakhaber Tskhadadze, managed to stay on 3rd place of the last championship and will be fighting for the Europa League 2013-2014 campaign.
Lasha Salukvadze started his professional career in Lokomotivi Tbilisi in 2000, where he stayed for 4 years. Then he was transferred to Dinamo Tbilisi for one year and managed to be part of the team which qualified to the UEFA Cup Group Stages for the first time since the independence.
His quality was soon approved by international teams, and in 2005 signed a contract with Rubin Kazan where he managed to stay as key player for five seasons being part of the team in Champions League campaigns. In 2011 he became part of Volga Nizhny Novgorod but one year after the deal decided to return to Georgia and be part of a new rising project in Dila Gori.

Lasha Salukvadze has played 30 matches with the National Team of Georgia, and scored his only goal with the "Crusaders" in a friendly match in Qatar, where he scored the winning 1-2.
Despite the idea and the success, Lasha left the team after a half season and returned to Russia where he joined SKA Energia in January of 2013. Now he signed for Inter Baku expecting more options to get European tournaments.
His contract with the Azeri team was signed at the same time than another experimented Georgian. Aleksandre Iashvili joined the team at the same time. Also, another well known player for Georgia has been signed by this team, the former Dinamo Tbilisi's midfielder – Mikel Alvaro – was presented to Inter's fans.
In addition to Salukvadze and Iashvili, there are two more Georgians in the club: the goalkeeper Georgi Lomaia and the forward Bachana Tskhadadze.